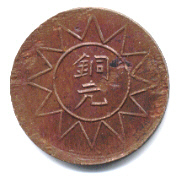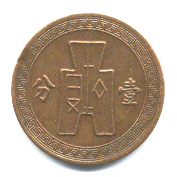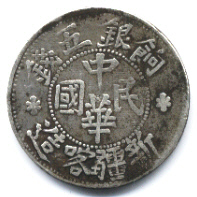 Lin Guoming et Ma Dehe, Xinjiang jin yinbi tushuo 新疆金銀幣圖說, Taibei 1990.
Ma Dehe, Xinjiang tongyuan pu 新疆元譜, Hong-kong 1988.
Woodward Tracey, The minted Ten Cash coins of China, Oaklank 1971.
François Thierry, « Les tongyuan de Kashgar de 1912 à 1916 : l'épigraphie révélatrice d'une politique des minorités », Bulletin de la Société Française de Numismatique, No 7, septembre 2009, pp. 171-177.